So far, this year I feel like I've learnt so much. Both personally and professionally. I've been so lucky to be surrounded by people who I admire and learn from!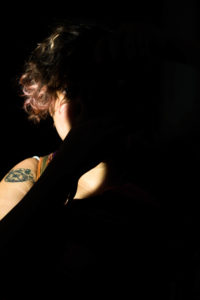 Maternity Leave.
So as you all know, I had a baby towards the end of last year which means I'm currently on maternity leave. I can tell you, while wonderful, it's very different from the first time!
Having a small kid as well as a baby means that there's much less gazing at the baby time but lots of laughing with the eldest about all the funny things she does and talking about what a wonderful older sibling Earthside the Elder is. Lot's of gentle hands and hug reminders too!
Amongst all this, I've promised myself that  I would use this time to develop my professional skills too. And I have been very fortunate to really be able to throw myself into this with the help of my wonderful family and the generous accommodations of my fellow creatives.
Retreating.
The first thing I did this year, at the end of February was go on a brilliantly relaxing and inspiring retreat with other female photographers at the beautiful Rookesbury Park near Wickham, Hampshire.
In this beautiful setting, I got to chill and learn with a group of wonderful fellow photographers.
We ate together, we sat by the fire together and we learnt from each other.
The Weekend.
We arrived early on the friday evening. I had Earthside the Youngest with me so I had a room to myself but most of the other girls shared a dormitory, which looked like a lot of fun!
After we picked beds and unpacked we all got dressed up to the nines and heading down for dinner.
I'm vegan so I admit I was a little bit worried about what the food would be like but it was so delicious! I'm hungry just thinking about it!
The rest of the evening was spent getting to know each other in front of the fire. A gloriously blazing open fire. Heaven!
Saturday we woke up to a hooping class with Sally Cox from HoopShaker. It was perfect for waking us up and getting us to lower our inhibitions and making us giggle! It is a surprisingly good workout too!
Then we had a very tasty breakfast and got dressed. It was all very relaxed.
After Breakfast we got to playing. There were some wonderful windows and other architectural features and lots and lots of space to play!
Throughout the day the organisers, Karah (you remember Karah from The Glass Narrator?) and Leoni from Wild Blossom Photography had arranged a wedding couple to model for us and a hugely inspirational talk from our own Alice Loader from Alice Loader Photography about helping and inspiring each other.
That night we all got in our pjs for dinner and relaxing together. Some of the ladies went off into the grounds but that fire was too inviting for me! The next day we all had breakfast together before heading off on our separate ways,refreshed and inspired!
Best of all, I loved spending time with these gorgeous, creative, smart, magical women.
Learning about Studio Lighting.
On the theme of learning, yesterday, I attended a workshop to learn about lighting hosted by Charlie at Charlotte Raw photography and taught by Femi.
As I said, I've been a busy mama!
Now, I am very much of the belief that a big part of my job as a birth photographer is to be fly on the wall, unobtrusively recording the magical and life changing moments as they unfold but not disturbing the birthing parent in any way.
Big studio light rigs are not unobtrusive!
However they are e very good way to learn about how to work with light. And I learnt so much yesterday. I learnt about how to feather a light. How to avoid harsh unflattering shadows. And that I'm much better at capturing candid moments than I am at orchestrating well thought out poses.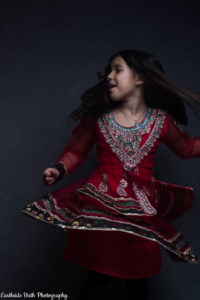 Putting All I've Learnt to Good Use.
All in all, this year is already shaping up to be one of growth. I've already learnt so much and I'm hoping to continue learning both professionally and personally. Meanwhile, I'm going to practice, practice, PRACTICE!
How has the first part of the year been for you lovely lot? Did you do anything exciting with your maternity leave? We'd love to hear from you so please drop us a comment!